JO Social Branding Recognized as Top 100 Branding Blogs
It is with great honor that I share that JO Social Branding has been selected by Feedspot as the Top 100 Branding Blogs on the web!
As the Feedspot blog states,
"Branding is one of the most important aspects of any business, big or small, retail or B2B. But how can you evolve that brand, how should it transform, and how do you establish that brand? The following Best 100 Branding Blogs all answer those questions. They provide marketers, entrepreneurs and brand experts with resources and thought provoking content on brand design, brand strategy, brand identity, brand development and marketing, branding advice, brand advertising, brand innovations, brand management, brand archetypes and everything else in the branding industry."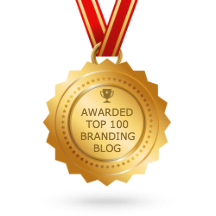 Branding is a topic that is near and dear to my heart.  I have always loved the world of public relations and online marketing.  However, I was truly blown away by the power of a online marketing when I transformed my business. When I got serious about my own brand and how I wanted to show up online, my business transformed immediately.
Two months after focusing on my own brand:
I made 5X the income I had made the month my website was updated – my best month up until that point.
More of my ideal audience began contacting me.
People I'd never met were seeking me out.
My own network was telling me they were seeing me everywhere (even though the truth was, I wasn't doing any more work than I had been doing.)
I love to share my insights and lessons learned on the blog, on the podcast, in presentations, workshops & training sessions as well as one-on-one consults.
I am so thrilled to be on the list of exceptional bloggers who share a similar passion when it comes to online marketing.  Thank you Feedspot!
---